Attention, everyone! Borat Subsequent Moviefilm premieres October 23rd on Amazon Prime Video and that means 2020 is officially the best year in history! Move over 1969, because Sacha Baron Cohen is back with his legendary Kazakhstani journalist and 2020 will now be remembered as the year of endless laughter, pure happiness, and good cheer.

Centuries from now people will be saying things like, "I wish I was alive in 2020 when Borat Subsequent Moviefilm came out and everything was perfect!" and "Wow, 2020 seemed completely awesome in every way!" We are truly blessed to experience this legendary moment in time.
The words "pain and suffering" have absolutely no meaning in a world where there's a new full-length Borat mockumentary available to us all. Simply imagining the outrageous satirical hijinx Borat will get into this time has put a smile on our faces for the rest of 2020 and long into 2021. Honestly, it's tough to even remember what sadness is.
2020 is great and nothing is bad.
Sure, there have been some incredible years throughout history like 1215 with the signing of the Magna Carta and 1948 with the invention of windsurfing but none even come close to the pure joy and nonstop hilarity that is 2020. Yes, 1928 saw the discovery of penicillin which is estimated to have saved 80 million lives, but we looked into it and guess how many Borat films came out that year...None! Zero! Nada!
G/O Media may get a commission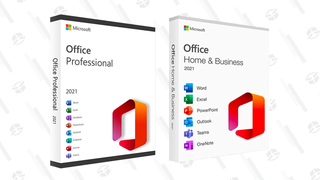 89% off
Microsoft Office Professional 2021 Lifetime License
In this one he wears a thong bikini made from a medical mask! Hilarious and safe!
The infinite contributions of Borat's naked body and penchant for gut-busting antics will surely leave a mark on the annals of history that not even the discovery of life on Mars could surpass. Indeed, 2020 is the most superior year in history. With millions of Americans expected to laugh their asses off for weeks, months, and even millennia to come, the effects of the best year in history have yet to be fully realized. But with the amount of maskini we're seeing in the trailer, we wouldn't be surprised if the world decides to start the calendar over and every year from now on will be designated with "A.B." (After Borat Subsequent Moviefilm).
Oh, what a splendid time to be alive!
Experience the joy for yourself with the trailer below.